Reserve Your Campsite Soon!

Save the Date and 
Reserve Early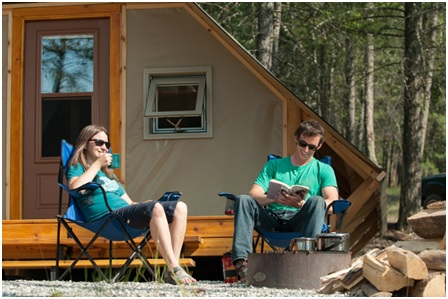 January 12, 2017 is when the Parks Canada's reservation system opens for campgrounds and guided hikes.
To learn more, check out our National Mountain Parks Campground Directory. Here we list all the campgrounds, rates, toll-free phone numbers and much more, PLUS detailed maps so you can see exactly where each campground is located.
For a  unique and comfortable camping experience, the oTENTiks at Redstreak campground are where it's at for camping!
These cabin-like structures include beds for six and are perfect for family escapes on chilly mountain nights. For more info:
www.pc.gc.ca/kootenay
Remember, entry is free to Canada's National Park in 2017, so campground sites are expected to book up very quickly this year!
Save yourself time get and your free Discovery Pass online, or stop at any Parks Canada gate or visitor centre to get a free daily
entry pass. #Canada150 @Canada150th
Cowboy Trail Photo Contest 
Ends January 15 
The Experience the Cowboy Trail Photo Contest ends Sunday, January 15. To enter, submit a photo you've taken along the Cowboy Trail depicting authentic western life. You could win:
Remember to vote for your favourite photo to help determine the winner of the Voting Category (and the Boundary Ranch and Sundance Lodges prize)!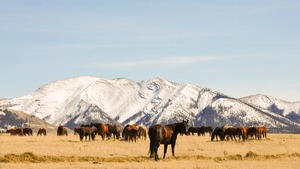 Horses at Ya Ha Tinda Ranch – Hilke Beuck
January 
Trivia Quiz
Visit our Experience the Mountain Parks website to enter the January Railroad Trivia Quiz. If you answer this month's multiple choice question correctly, then you'll be entered in a draw for a copy of The Spiral Tunnels and the Big Hill.
January 10, 2017