Explore the Parks from Your Couch!

Explore the Parks 
from Your Couch!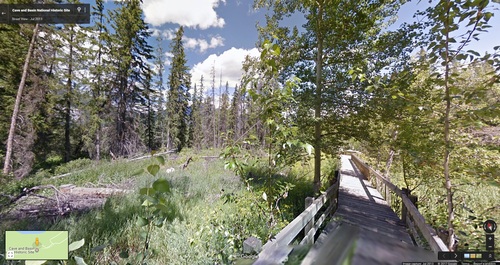 Have you ever wanted to view a park's scenery before you made the effort to travel to it? You can do just that with Google Street Views! We've published a list of Google Street Views for parks on the Experience the Mountain Parks website. It's a handy way to help you plan your next visit and get a feel for the varitey of incredible scenery in Alberta and British Columbia.
January 
Trivia Contest
Answer a simple multiple choice question for a chance to win this month's railroad trivia contest! The winner will recieve a copy of the book The Spiral Tunnels and the Big Hill by Graeme Pole. The book chronicles tales of daring, disaster, and defiance on what was the second-steepest mainline railway track ever operated in North America. Click the button below to enter.
New 
Facebook Page
We have a new Facebook page to keep you updated on the latest in our travel guides and maps, our photo contests, and our ideas for amazing experiences in Calgary and the Canadian Rockies. Click here to visit and like our page!
January 27, 2017