Unforgettable Winter Experience with Your Teenage Son

Backcountry Skiing with 
Your Teenage Son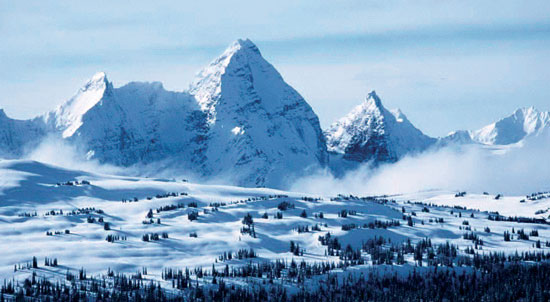 "Purcell Mountain Lodge vistas" Photo Credit: Mark Mallet
I don't begrudge my parents the three long years I spent waiting in lift lines, but now that I know better, I could never go back. And had my father one day pulled me aside and said, "Son, I think it's time you and I talked about real skiing," I have no doubt that I would have hung on his every word, rapt by the prospect of fresh powder in remote places.
You see, backcountry skiing is—and always has been—cool amongst teenage boys … Backcountry skiing is an easy sell—so easy, in fact, that you could even drop phrases like "with your parents" and "father-son bonding" into the conversation and your son would probably still go for it. All that's left is making sure the experience lives up to the expectation
Click the link below to learn how to plan a successful backcountry ski trip – whether you give your son a "soft" or "firm" landing into this exhilerating experience.
Staying on Course 
on the Winter Trails 
If you take a less adventurous ski trip (with children or without), make sure to consult our winter trail guide. It contains detailed maps of trail systems of various difficulty levels. Trail etiquette tips, emergency phone numbers, and more useful information will help you prepare for the best skiing experience possible.
Click the link below to access the digital version of our maps.