Isabel Coursier: First Female World Champion Ski-jumper

Isabel Coursier 
Ski-jumping Pioneer
Today little girls can dream of competing in snow sports, thanks in part to Isabel Coursier. Isabel broke stereotypes by ski-jumping as a female in the 1920s. At time the few women who participated in ski-jumping contests came down the jump holding the hand of a male jumper. Isabel not only jumped unsupported by a male, she also broke a world ski-jumping record!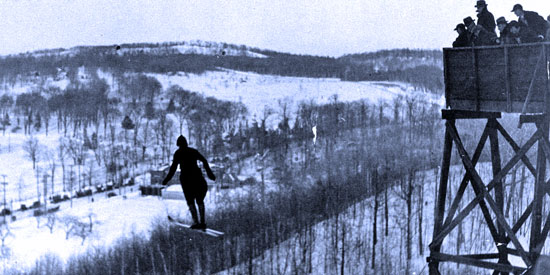 Read more about this amazing Canadian athlete below:
You Could Win Our
Railroad Trivia Quiz
Check out the Trivia Contest on our Experience the Mountain Parks website! If you correctly answer a multiple choice question, you could win your own copy of The Spiral Tunnels and the Big Hill. Canada has a fascinating history of daring railroad exploits, and you'll love how Graeme Pole has brought the stories alive through photos, diagrams, and compelling storytelling.
Enter below:
December 1, 2016