Discoveries Await in the Jurassic Forest

Step back to
Prehistoric Time 
We are excited about the launch of our 4th Experience Travel Guide. The response has been great! Here's another preview.
Embarking on the Discovery Trail of the Jurassic Forest, you might believe that you're just taking a serene stroll along the boardwalk meandering through this 40-acre natural preserve near Gibbons, Alberta. That is, until the roars, chirps, and howls of dinosaurs start reverberating through the trees. As you round the bend, you glimpse a pair of Edmontosaurus duck-billed dinosaurs reaching for the tree-tops. Named for Edmonton, Alberta's Capital, they lived alongside Tyrannosaurus rex.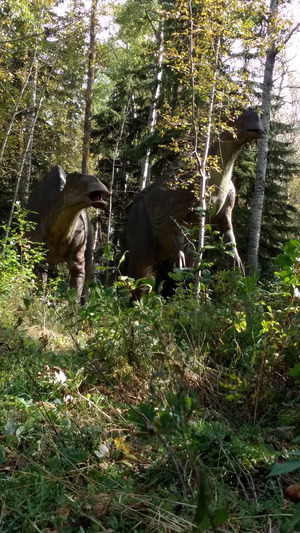 Read the rest of the story in the premiere issue of Experience the Dinosaur Trails, launching next spring!
Enjoy Yoho National Park Year Round
(for Free!)
There's something to enjoy about Yoho National Park during every season of the year. And the free admission in 2017 in honour of Canada's 150th birthday makes multiples adventures even more enticing! We've published a guide for enjoying Yoho National Park throughout the year. It includes ideas for:
exploring the outdoors
going camping
taking a classic hike
visiting a historic site
and more!
Click here to read our free guide!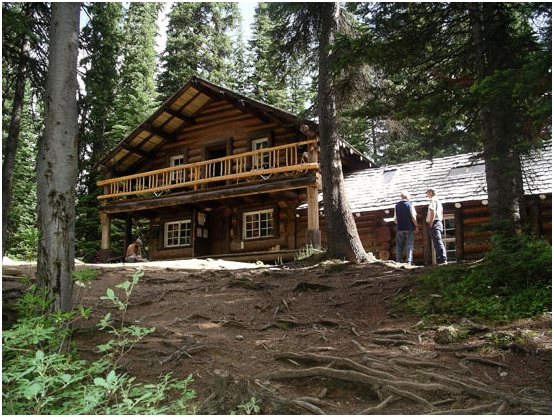 Twin Falls Tea House is located in the Yoho Valley and can be reached via an 8 kms hike
© Parks Canada
November 23, 2016